NatureWatch is our land-based citizen science program.
We train community volunteers to collect important information about Victoria's animals and plants.
We work with local groups, scientists and land managers to make sure our projects have community value, are scientifically valid and match local management priorities.
Our hard-working NatureWatch volunteers:
Monitored wildlife survival across East Gippsland after the 2019 bushfires
Surveyed for Southern Brown Bandicoots in new urban developments around Cranbourne
Tracked changes in urban population Growling Grass Frogs in Epping
Recorded thousands of hours of bird calls to monitor populations across many parks
Monitored the post-bushfire recovery of Southern Brown Bandicoot habitat in Bunyip State Park
Photographed Brush-tailed Phascogales in Wombat State Forest
Stagwatched Greater Gliders in Victoria's central highlands forests
Collected 10 years of data on Phytophthora dieback impacts on grasstrees in Brisbane Ranges National Park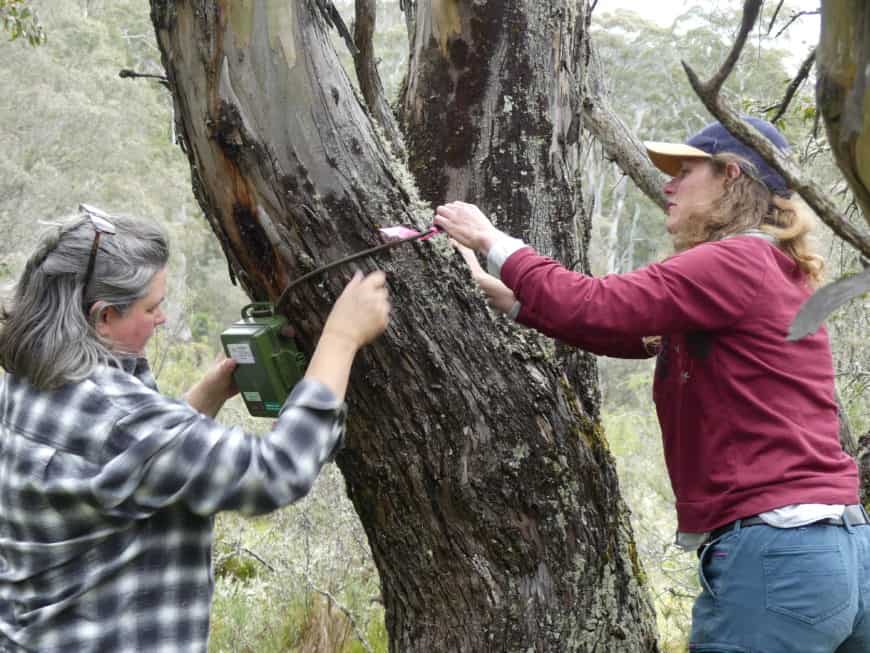 Get involved
Joining a NatureWatch project is a fun and important way to contribute to nature conservation in Victoria.
Want to learn about our projects or find out about how to get involved with NatureWatch? Take a look below.
NatureWatch has been going since 2007 – check out our history here!
Read the latest NatureWatch updates here.